Sandy Hector
My vision is to help you to make the most of your world - live the life you've always wanted to live - your best life ever.

Living and working on the Isle of Wight, I am a Psychology Tutor at the Isle of Wight College, Registered Hypnotherapist (GHR) and NLP Master Practitioner in private practice, and fully qualified FRYOG Yoga teacher. Yoga classes are held every Thursday morning at The Methodist Church, Quay Street, Newport 10.15 - 11.45.

Hypnotherapy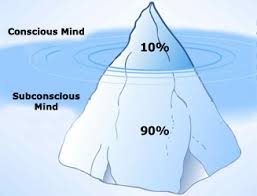 Have you ever tried to change an unwanted habit only to find your subconscious mind resisting? The great hypnotherapist Charles Tebbets wrote:
"Since the subconscious mind is our driving force, we always do what our subconscious believes. Since it will believe anything it is told, we can reprogram it if we bypass the conscious mind and substitute new constructive ideas for its existing negative ones." All behavious are learnt behaviours, the results of past programming from parents, teachers, peers, co-workers, television etc. This programming can either propel us to success or keep us from it in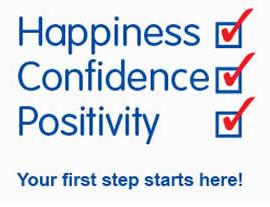 spite of our best efforts. My role as a hypnotherapist is to empower my clients to reprogram their negative thought processes so they can make profound changes in a positive way. I use a combination of hypnotherapy, psychotherapy, NLP, elements of CBT and mindfulness based therapies to customise a treatment plan for my clients.

Consultations are held in Binstead Isle of Wight. Please contact me to arrange a mutually convenient date and time. Click here for more information.
Motivational Mindset Workshop 14th April 2018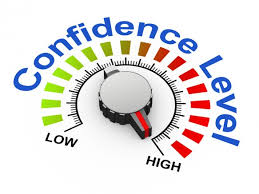 Save the date - the next workshop is on Saturday 14th April 2018.
The aim of the workshop is to:
-Clarify goals and values; identify what's really important to you
-Explore how values provide us with inspiration and motivation
-Recognise when we get stuck in our comfort zone and how to get unstuck
-Develop increased confidence
-Learn mindfulness skills to help you create a rich, full and meaningful life.
The cost is just £50 for the whole day - contact Sandy to book.

Psychology - The Basics
If you are interested in finding out more about how the mind works, then you may find this five week course at the Isle of Wight College both interesting and informative. The course consists of lively debates, quizzes, reviews, games and most importantly fun.

Please feel free to Contact me for an informal chat or call the Isle of Wight College on 01983 535212 direct to book on the course.


Yoga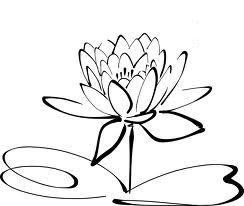 Alternatively, attending a regular Yoga class will help reduce anxiety, and bring peace and harmony to your world. I teach in the style of Satyananda Yoga every Thursday morning 10.15 - 11.45 at The Methodist Church Hall, Quay Street, Newport. One to one sessions are also available on request.
"Yoga is a philosophy of balance. When you expose yourself to yoga, you learn how to be simple in every aspect of your lifestyle and being. Where there is simplicity there is relaxation, where there is complication there is tension ... "
Swami Satyananda Saraswati
Please contact me or call 07779 424018 for more information.

Make the change now ... There's no need to wait ... Now is the time for action ...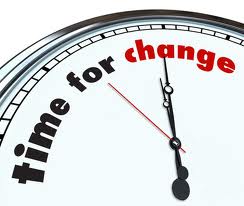 Qualifications
Sandy Hector BSc(Hons) Psychology, Certificate in Education (Southampton University), Diploma in Hypnotherapy (HSH), Certified Master Practitioner of NLP, Certified Master Practitioner of HNLP, Certified Master Practitioner of the Art and Science of Time-Based Techniques, Certified Hypno-Gastric Band Therapist, Certified Parts Therapy Facilitator, Registered Hypnotherapist (GHR), CNHC Registered, FRYOG Yoga Teacher Diploma.
you really are free to make the most of your world ...
"A large camel train passed through the desert and arrived at an oasis, where it was decided to take rest for the night. Drivers and beasts were all anxious to sleep but when it was time to secure the camels, they found that they were short of one hitching-pin. All the camels were duly tied up. No one wanted to stand watch all night and lose the night's sleep, yet at the same time the drivers did not want to lose the camel.
After some thought, one of the drivers had a good idea. He went to the camel, took the rope and carefully went through all the motions of tethering the animal to a pin - an imaginary pin. Afterwards the camel was bedded down, convinced that it was securely bound and a good night's rest was had by all.
The following morning the camels were released. Everyone made ready to continue the journey, except one camel. It refused to get up. The drivers cajoled and coaxed but the beast would not move. Eventually one of the drivers realized the reason for the camel's obstinacy. He stood before the imaginary hitching-pin and went through all the usual motions of untying the rope and releasing the animal. Immediately afterwards the camel stood up without the slightest hesitation, believing that it was now free.
Of course the camel had been free all the time but it had allowed itself to be convinced that it was bound. It is the same with each human being - he too is always potentially free but most people allow themselves to be bound by their mental problems and seemingly oppressive responsibilities. You are really as free as the unpegged camel, yet through conditioning and misconceptions, you think that you are firmly bound. You compare yourself with others, in the same way as the camel did and automatically believe that you are limited. But you are really free - understand this."
Paramahamsa Satyananda