nlp
What is NLP? NLP stands for Neuro Linquistic Programming.
Neuro - your thinking process; the way you use your senses to understand what is happening around you.

Linquistic - your words; the way you use language and how it influences you and those around you.

Programming - your behaviour; the way you organise your ideas and actions which produce expected and unexpected results.

How can NLP help me?
NLP works on the unconscious mind to eliminate problems like phobias, negative thought patterns, habits and other things that hold people back from achieving the success they deserve. Its not important why you have a certain habit or addiction, NLP can help reprogram damaging thought patterns.
How did NLP start?
NLP was originally co-developed by Richard Bandler (computer linguist) and John Grinder (Gestalt therapist) in the mid 1970s as a means of understanding how we communicate with others and ourselves. They discovered that people process and represent information in certain orders and codes, which in turn create patterns of thought and or behaviour.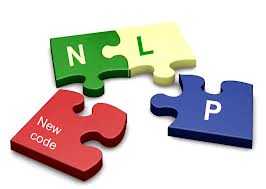 By modeling these processes within us and in people who have been successful it is possible to rapidly change behaviour, beliefs, attitudes and values.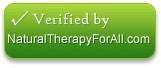 Testimonial:
This week I saw Sandy again, for NLP. I had been going through some quite traumatic times and she suggested that she could perhaps help me to deal with them, so I was more than happy to take advantage of her kind offer.
I'm so glad that I did, I already had the relaxation techniques in place from the successful 'hypno gastric band therapy', but alongside this, Sandy also helped me to face some of my 'demons' that were hidden and had been causing me many problems, without my even realising it.
The brain is rather an amazing piece of equipment, I've learnt through close friend's illness relating directly to brain function that it can, completely change the way you have to live your life, through disability and even stopping the heart from working, just on a whim!! But, what I have also learnt, thanks to Sandy, is that it can also hold the deepest caverns, for parts of your past that you have disliked so much that you have them well hidden. It's only when these caves are reached and opened can you actually empty them and deal with them.
With myself the caves contained what would appear to be stupid little annoyances to some. But to myself as a four year old, the bullyings of someone who was in a position of duty of care, caused me so much upset that I carried it with me for 47 years .... That's a long time to carry a rotting apple without putting it out for recycling ... But, that apple can do untold damage and it's mould spores can continue to poison everything and all that you do in the future. It can influence your decisions and completes your character.
I had no idea.
I am so grateful to Sandy for helping to throw that rotton apple out and to enable me to deal with my life in a totally different way. The load has been lightened and I am positively on my toes.
Thank you Sandy x
JY - Ryde
Consultations at the Lotus Tree Studio, Newport, Isle of Wight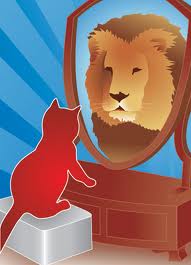 Sandy Hector holds NLP consultations at Fishbourne.
To make an appointment contact Sandy using the 'contact me' form or call my mobile 07779 424018.

Contact me for more information